ONR's claim to fame was online voting for associations. Digital suffrage is cool and all—but ONR is much more than just a decision-making app. Our true value is that we're more than just an app; we're a platform for all things needed to successfully run a building, fostering a community through shared experiences. 
How do we achieve that? By offering you a wide range of digital tools that help property management seamlessly run their associations.
Here's a highlight of the virtual instruments you'll get when working with ONR:
Timely Notifications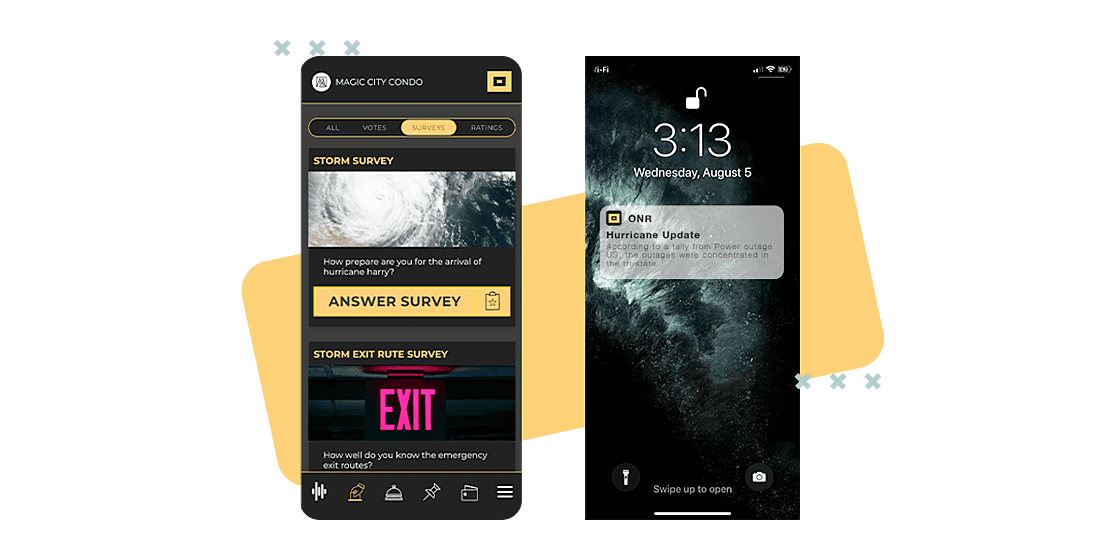 Part of this invisible thread that connects all individuals within the space is achieved virtually through a Notification system. ONR keeps everyone informed and in the loop with things like emergencies, key meetings, package tracking, and project updates. Conversations and interactions are then taken to the Community feed, where residents connect through a user-friendly interface (better than any other social media app, in our humble opinion). In this pocket-sized metaverse you will find recommendations, classifieds, lost & found, and other timely conversations.

Amenity Reservations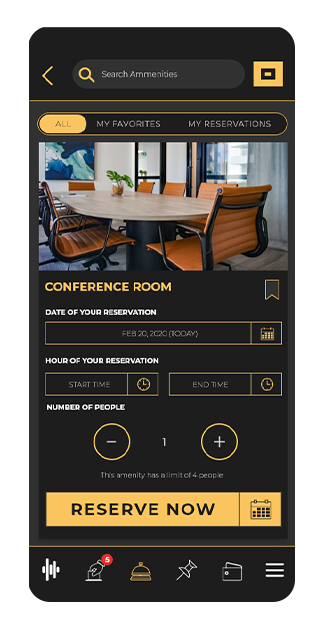 Happiness comes in many forms, and taking care of our body and mind is a great indicator of a fulfilling life. With ONR, reserving the amenities can be easily done through the phone. Whether it's the Johnsons from Apt. 1005 challenging the Perez from Apt. 801 to a game of tennis doubles, you want to host a work session in the media room, or family is in town, and you want to reserve extra beach chairs for them, all reservations can be done with just a few taps on your screen. Not only does this facilitate life, but it also saves time and lets management plan accordingly.

Guest Registration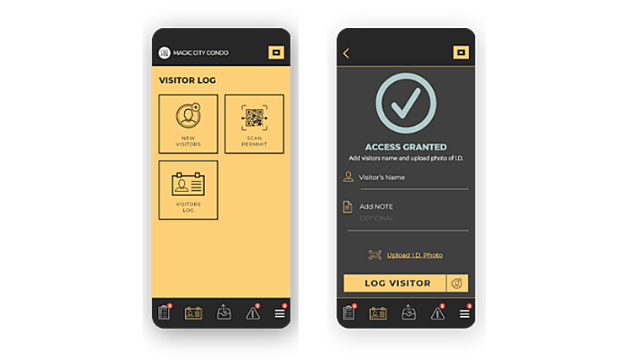 Our homes wouldn't be cozy if we didn't have friends over for dinner or a long visit. Through ONR's visitor pass feature, tenants can inform the front desk ahead of time, speeding up the guest entry process without the lobby having to be packed and noisy. We've so often seen beautiful buildings with breathtaking receptions that lose their charm when too many visitors are waiting for clearance. Those of us who live in big complexes with thousands of apartments were used to our friends being at our door 20 minutes after they arrived on-site, just because the lobby was cramped—but not anymore.

Digital Transactions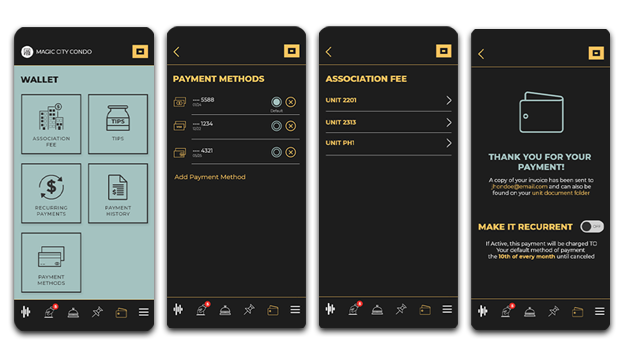 By now, this kinda feels like an infomercial from the 1950s, no? It's difficult not to keep extolling the many virtues of working with ONR (after all, we love what we do), but before we go, we just wanted to highlight a game-changer: online payments. ONR allows residents to pay for any transaction happening within the community. Seriously—anything. This includes valet tips, services, and fines (we see you party boy from across the hall), all done securely through our app, providing a reliable payment and tracking service. 
From panic buttons to online document archives, a directory of approved vendors, and a survey kit, ONR has it all. The best part? We keep adding more and more tools to our portfolio. 
Tell us: what capabilities does your association need?