Every year, the top courier companies—USPS, Fedex, DHL, and UPS, to name a few—transport billions of packages around the world, a logistical operation that involves millions of people scanning, handling, and delivering your online orders and letters to your home. In the U.S. alone, 262 billion packages are expected to be sent per year by 2026, a number that doesn't just present challenges for the couriers but especially for the condo associations that have to deal with hundreds of boxes and envelopes daily. 
The story of sending things from one place to another began 3,500 years ago in Egypt. This ancient civilization packaged food and crafts in glass containers, which then evolved into mulberry bark receptacles developed by China. Napoleon contributed to the industry centuries later, developing the first canned food that his troops carried across Europe (Nicholas Appert the "Father of Canning", perfected the packages in 1805, allowing the French troops to carry their supplies far and wide). But tracking each bundle wasn't always easy, and thousands got lost in transit—a problem that still affects us today.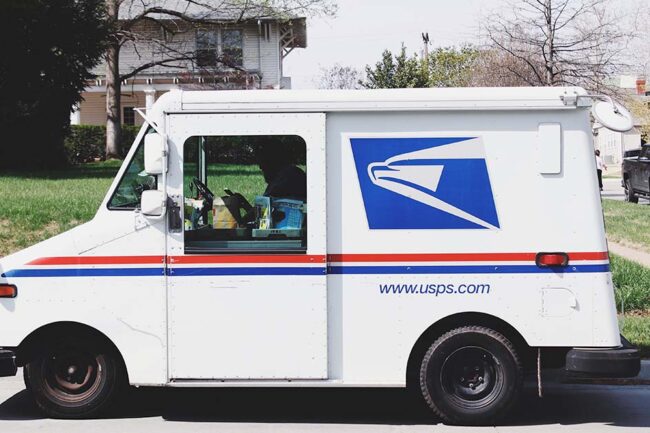 In the United States, the USPS was formed in 1775 by the Second Continental Congress; post offices were originally considered a public service managed by the state. In the 19th Century, the service was updated by the private sector thanks to Wells Fargo's Pony Express, a 10-day delivery operation that handed packages coast-to-coast in just 10 days (thanks to a series of posts where couriers on horses would relay each other without the horses needing to rest). As transportation continues to evolve, so did the deliveries, which sped up thanks to the railroad networks, the cars and highways, and nowadays, planes and even drones and robots. The point is; as we continue to grow our urban sprawling and online commerce, the influx of packages in each association will continue to increase.
Luckily, there's an app that can help you streamline the S&H process to ensure that every parcel that passes through an association's package room is thoroughly tracked. ONR's latest feature allows the sender/receivers to be fully aware of where it is at every step of the way, regardless of whether it's incoming or outgoing. This useful service might seem like an obvious solution to what has become a logistical nightmare for many buildings, but when you consider that it's only been a couple of centuries since Benjamin Franklin appointed the first Postmaster General, one truly admires the digital functionality of ONR. 
"By using a simple phone app, we are replacing bulky hardware and manual processes that condos can no longer afford,"
says Carlos Guzmán, CEO at ONR. "One of our customers in Brickell, for example, went from getting under 1,000 packages a month before the pandemic to receiving north of 12,000 packages—and that was before the holiday season kicked in." Not only was their physical package room saturated with packages, but the staff was overwhelmed and couldn't keep up with the logistics. "With ONR we simplified and cut down the time it takes to log a package and notify the resident, allowing more parcels to be handled in a fraction of the time and effort." 
The benefit of downloading this app is shared by both the management company and the residents, which are able to track whenever they send or receive packages, minimizing the inconvenience of having to spend hours in line at the mail-room waiting for their boxes to be released (as well as avoiding the anxiety of not finding a parcel). Through a seamless interface and using your phone's camera to input all data, ONR offers users the possibility to receive notifications via In-App, SMS, and E-mail to keep them posted (pun intended) when a package has arrived and needs to be picked up. Not only will this save everyone time, but it will also save the management company money, as antiquated hardware won't be needed anymore; this app replaces the outdated scanner guns and PC, allowing you to increase your receiving room capabilities and staff's productivity.
In summary: the ONR Receiving app will reduce the time between check-in-and-outs of every package, facilitating a smoother experience for your building's staff by limiting the number of steps—the way it should be in the 21st century (the scanners and computer equipment weren't designed to handle loads of the magnitudes we're receiving nowadays). Technological advances aside, the app will help you reduce efforts while maximizing time and saving money, offering every resident a seamless experience.
With the holiday season upon us and e-commerce expected to continue growing to represent 23.6% of all retail sales by 2025, is your building prepared to handle the packages—or will it collapse under piles of boxes? The solution is at the download of an app and the click of a button.